Image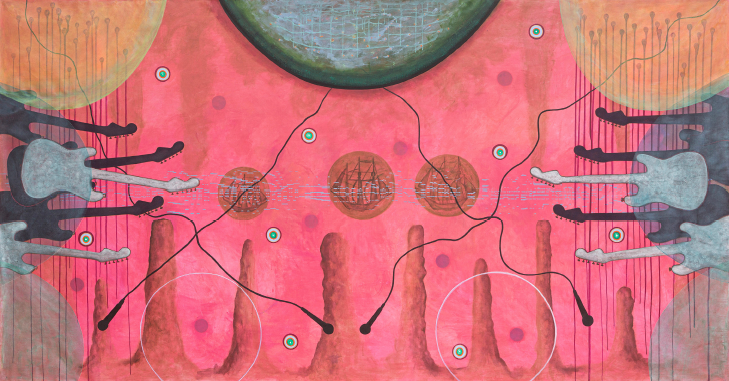 Description
Where Pharaoheens Nocturnally Gather, 2018, acrylic, pigment on canvas, 213 x 405 cm
Image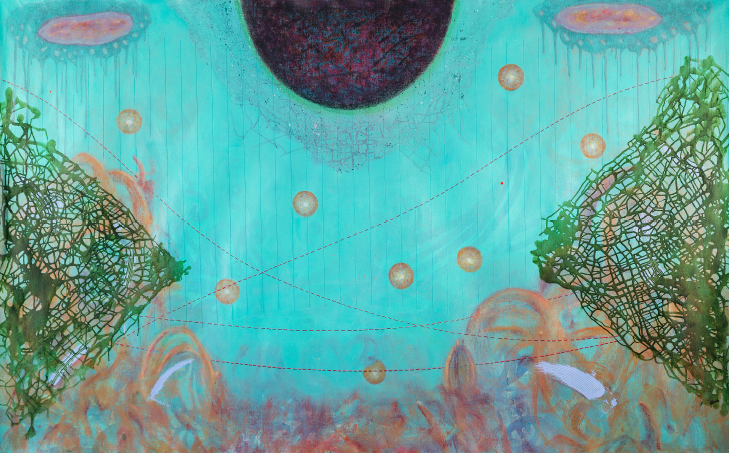 Description
In This Time Zoned Space with Queen Nzinga, 2017, acrylic, pigment on canvas, 153 x 242.5 cm
Image
Description
Written on the Peeling Walls of Collective Memory, 2018, acrylic, pigment on paper, 152 x 274 cm
Image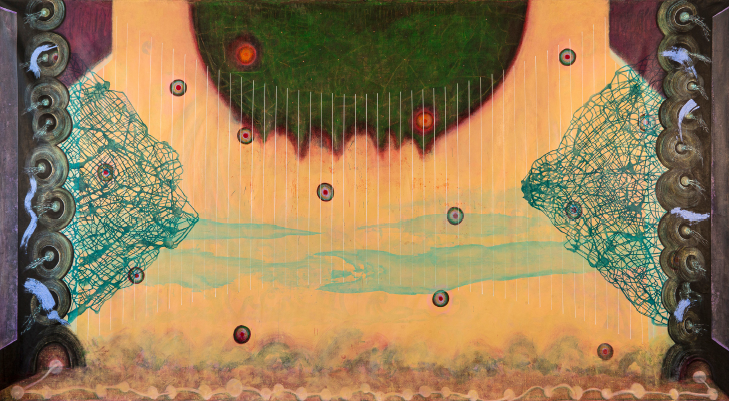 Description
On Galactic Paths Of More Tomorrows, 2017, acrylic, pigment on canvas, 213 x 389 cm
Image
Description
Hum Aquatic Fairytales, 2018, acrylic, pigment on canvas, 147 x 203 cm
Image
Description
Unfixed Graphic Score page 33, 2017
Acrylic on paper
22 x 30 cm
Image
Description
Unfixed Graphic Score page 31, 2017
Acrylic on paper
22 x 30 cm
Image
Description
Unfixed Graphic Score page 176, 2017
Acrylic on paper
22 x 30 cm
Image
Description
Unfixed Graphic Score page 48, 2017
Acrylic on paper
22 x 30 εκ.
Image
Description
Unfixed Graphic Score page 2, 2017
Acrylic on paper
22 x 30 cm
Satch Hoyt
★ ECLIPSE Almanac page 29 ★
My current works mine what I term the Afro Sonic Signifier - Sound/Music carries vast pertinent insight in trans - national African Diaspora narratives. Through research of histories, mythologies and cosmologies my eclectic oeuvre employs a plethora of epistemological materials such as guitar plectrums, police batons, drum sticks, burnt electric guitars, vinyl records. My drawings and paintings perform on a binary platform as unfixed graphic scores. These works are often accompanied by self composed sonic texts (sound-scapes): a form of sonic cartography to map out historical and fantastical Afro-futuristic Black Atlantic journeys - voyages from Slave Ship to Space Ship. Through research, narrative, imagination, myth and fantasy I persevere to contribute to the ongoing construction of a progressive all-inclusive Black cultural identity.