Image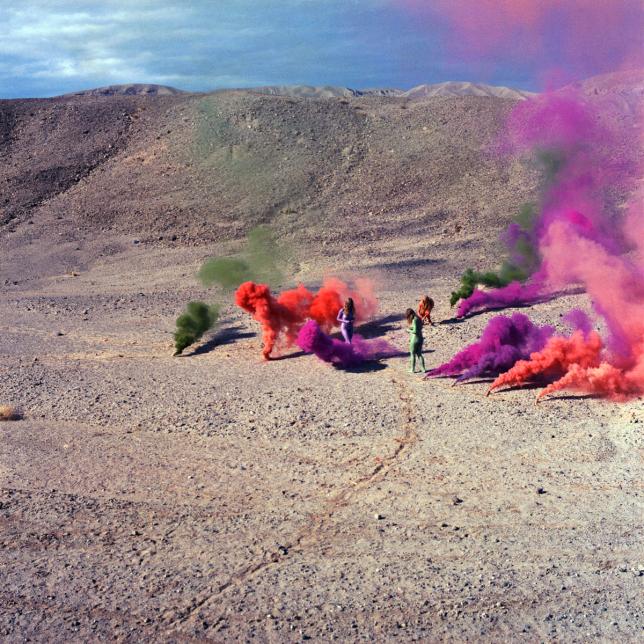 Description
Smoke Bodies from Women and Smoke (1972)
Judy Chicago
Atmospheres and Women and Smoke
★ ECLIPSE Almanac page 21 ★
Between 1968 and 1974, I executed a series of fireworks pieces that involved site-specific performances around California.I wanted to soften or 'feminize' the environment, if only for a moment. With a small team of friends, we  created progressively more ambitious projects that transformed beaches, parks, forests, deserts, construction sites and museums with explosions of brilliant color  as a metaphor for emotive states. 
In 1970, I began to involve my students at Cal State Fresno (then called Fresno State College) in my fireworks performances, producing nine pieces titled Women and Smoke. My goal with this series was to explore the painted female body in relation to the landscape in order to create meaningful visual archetypes.
Judy Chicago, Smoke Bodies from Women and Smoke, 1972.
Fireworks performance. Performed in the California Desert.
© Judy Chicago/Artists Rights Society (ARS), New York.
Photo courtesy of Through the Flower Archives.
Courtesy of the artist; Salon 94, New York; and Jessica Silverman Gallery, San Francisco.