Image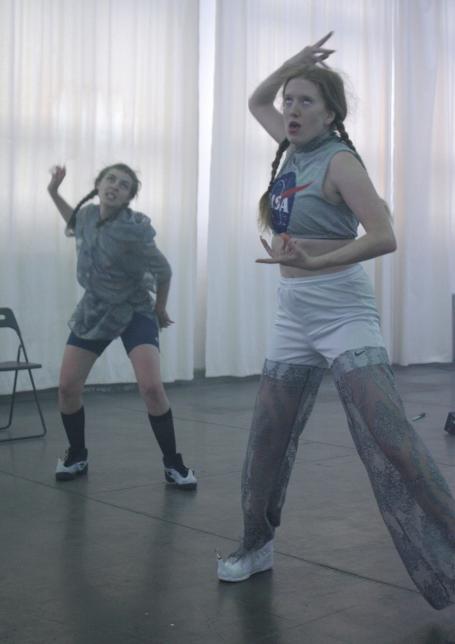 Julian Weber
★ ECLIPSE Almanac page 33 ★
In this research I look from a choreographic perspective at the genre of science fiction, the construction of the unknown, models of identification, cross-species relationships and its potential for the development of contemporary mating dances.
Science fiction is often associated with paranoia, which describes a fundamental fear of infiltration, contamination and eradication. Further encounters with the alien are often inspired by ethnographic reports and the history of imperialism and colonialism. But besides fictional threats, there are also many reports of romantic relationships and even sexual encounters with extraterrestrials.
I want to use the potential of science fiction to question current subject positions by presenting new and different subject constructions that do not necessarily correspond to the norm. As the heart of this research, we will develop mating dances that use the power of attraction and imagination as a motor to gain the attention of a potential extraterrestrial audience. We ask how a dance that wants to seduce an unknown alien body looks like and how the dancer body is shaped by this attempt.
By addressing the extraterrestrial, I want to move away from the classic frontality and towards a dance that is not directed horizontally but vertically upwards into space. The unknown alien is a mechanism that allows us to confront the incomprehensible and step out of our anthropocentric view.
Next to movement, we will also introduce elements that stimulate different senses and not only the eyes. We will create sounds by using our voice and instruments that imitate animal voices. Further, smell plays an important role during mating. The olfactory aspect is often underestimated in choreography and rarely taken into account, as the focus lies on the visual.
By activating these different senses, I want to expand the dance and enable an additional ephemeral form of contact with the intangible, that reaches beyond the room we are performing in.