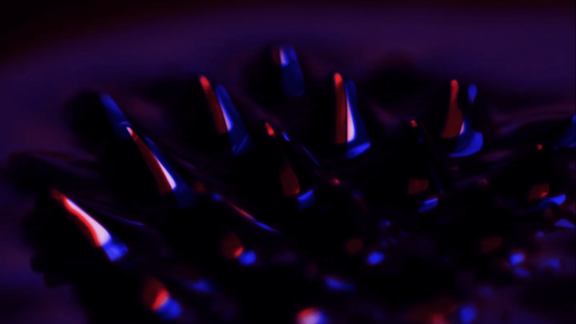 GRΞTA/Waiting Room
☽ Full Moon 02/10/2020 ☾
In Avalanche GRΞΤΑ remembers: "After the waters finally receded, he was left standing incredibly confused. The room was empty; all of his personal items were gone; all of his friends were missing; all of his memories drowned in the ocean of limbo. The Avalanche was meticulous in its destruction, exterminating everything down to the molecular level. He could still recall past events, but was unable to connect them with specific sentimental reactions. He would recall the day the earth stood still and the giant hands pierced the sky, but it was as if he was absent during that incident; as if his current holographic body was devoid of mass or the ability to affect and be affected."
---
GRΞΤΑ is a tech/kno DJ, based in Athens, Greece. She is one of the founders of the Waiting Room Project (Athens) and a resident of the infamous Qreclaim parties. Her sets are both soothing and brutal, structured and chaotic, with her sound mainly originating in the rave scene. She is currently experimenting on different ways of merging music and digitally generated visual landscapes, in order to create completely immersive installations. When not performing, she can most probably be found in front of monitors, exploring or building alternate realities.
The Waiting Room is an ongoing project about the transformation of the [non] act of waiting into a [ritualistic] process, through the medium of electronic music. "Waiting" is understood as a condition that unlocks the potential of the party-space to operate as a temporary autonomous zone, challenging normative notions of space, time, bodily experience and gender expression. These ideas are currently being explored through collaborations with DJs and artists, discussions, research, events and audio-visual podcasts.
Follow GRΞTA/Waiting Room on: