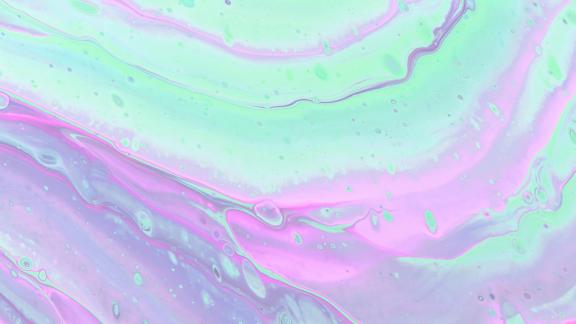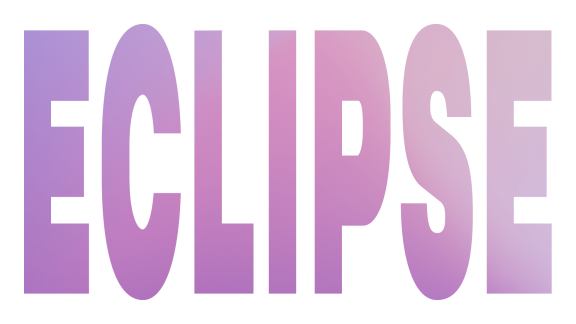 Assembly area
The 7th Athens Biennale ECLIPSE, co-curated by Omsk Social Club and Larry Ossei-Mensah under the artistic direction of Poka-Yio, takes place from September 24 to November 28 (preview: September 23). The exhibition features artists based in North and South America, the Caribbean, Africa, and Europe, many of whom will be exhibiting in Greece for the first time.
The exhibition title highlights the obscured perspective of reality caused by the constant state of flux we are experiencing in our society now. ECLIPSE engages the social, political and spiritual changes of today's global construct and in Athens itself, as a rising metropolis located at the intersection of Europe, Asia and Africa both physically and historically.
An eclipse is a phenomenon of filtering and shrouding as well as a cosmic event. The experience of the eclipse functions as a catalyst for reprocessing an unresolved past that can inform an unspoken present and ultimately shape our future. Thus, Athens serves as the appropriate vantage point for contemplating the nuances of time and space. Furthermore, examining the questions is the west in decline or in a moment of significant transformation?
ECLIPSE seeks to assess the implications of identity, history, and cultural complexity. The 7th Athens Biennale offers an arena to interrogate many of the ideas, queries, concerns, and desires that are frequently not platformed within a Biennial format. In an effort to activate a dynamic cross-cultural discourse, AB7 will highlight the works of artists from the African Diaspora in addition to other artistic voices that have historically been pushed to the periphery. This engagement will be articulated through the use of a "Black Lens" as one of the frameworks. This approach seeks to engage the varying perspectives and artistic practices percolating within the African diaspora. This dialogue will be situated alongside a complimentary framework of artistic interventions that use dynamic manifestations to compose unique practical narratives. Their aim is to strategically address the viewers imagination of potential parallel worlds and futures. Composing a set of spaces that platform ideas such as radical care, interspecies friendship and sonic viewing strategies, ECLIPSE presents a translocal chapter of contemporary thought on how to co-exist within a world differently.
Defying the prevalent politics of historical narratives, ECLIPSE proposes to challenge oppressive mechanisms and outdated idealism. By deploying various immersive techniques such as real game play, radical gossip, persuasive realities, "emotional hypnosis", bodying, synthesis, and visualization, ECLIPSE activates narrative fabrication and orchestrates an experiential shift in art viewing opening an alternative future for contemplation.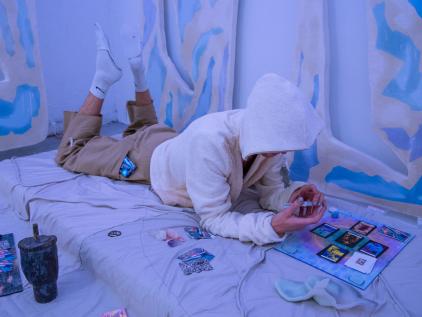 Omsk Social Club
Co-curators
Omsk Social Club forks traditional methods of Live Action Role Play (Larp) through immersive installations and into Real Game Play (RGP) to induce states that could potentially be a fiction or a yet, unlived reality. Omsk works closely with networks of viewers, everything is unique and unrehearsed. The live installations they create examine virtual egos, popular experiences and political phenomena. Allowing the works to become a dematerialized hybrid of modern-day culture alongside the participant's unique personal experiences.
In the past Omsk Social Club's Real Game Play immersive environments have introduced landscapes and topics such as rave culture, survivalism, catfishing, desire & sacrifice, positive trolling, algorithmic strategies and decentralized cryptocurrency. They have exhibited across Europe in various institutions, galleries, theatres and off-sites such as Martin Gropius Bau, House of Electronic Kunst Basel, Migros Museum für Gegenwartskunst, Zürich, HKW, Berlin, CCCB, Barcelona, Volksbühne, Berlin and Stems Gallery, Brussels. They have been included in the 6th Athens Biennale ANTI (2018), Transmediale Festival (2019), The Influencers (2018) and Impakt Festival (2018).
Photo: Omsk Social Club feat. Leckhaus, Lindsey Lawson, Ittah Yoda and Jonas Schoeneberg, Dead Air, 2018. Courtesy of Player Robyn aka Sylvia Rybak.
Larry Ossei-Mensah
Co-curator
Larry Ossei-Mensah uses contemporary art as a vehicle to redefine how we see ourselves and the world around us. The Ghanaian-American curator and cultural critic has organised exhibitions and programmes at commercial and non-profit spaces around the globe from New York City to Rome featuring such artists as Firelei Baez, Allison Janae Hamilton, Brendan Fernades, Ebony G. Patterson, Glenn Kaino and Stanley Whitney to name a few. He has actively documented cultural happenings featuring the most dynamic visual artists working today such as Derrick Adams, Mickalene Thomas, Njideka Akunyili Crosby, Federico Solmi, and Kehinde Wiley. Ossei-Mensah has had recent profiles in publications like The New York Times, Artsy, and Cultured Magazine, which recently named him one of seven curators to watch in 2019.
Photo: Nysos Vasilopoulos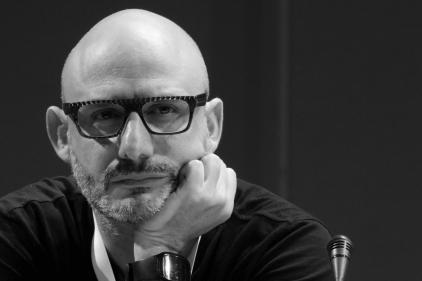 Poka-Yio
Artistic Director
Poka-Yio lives and works in Athens. He is a visual artist and curator, associate professor at the Athens School of Fine Arts, founding director of the Athens Biennale, and head of Onassis Foundation's Visual Culture. He is the co-founder of Alpha Station, Center for Contemporary Art in Athens. His practice includes painting, performances, theatre, short films and the artistic direction and curation of large-scale art projects that are designed as gesamtkunstwerk. His main focus is the dipole Attraction-Aversion at the age of a "culture of desire".
Photo: Nysos Vasilopoulos
Essays challenging beliefs, stories and poems invoking feelings, recipes and songs awakening memories: this is the ECLIPSE Diaries - the first part of the AB7 catalogue - a world between light and darkness open for you to discover.
On the next pages, the curatorial team delves deep into the practice of the participating artists and their featured works in AB7.
Find our exhibition catalogue at our main venue, the former Department Store Fokas (41, Stadiou Str.), until the end of the exhibition, on November 28.